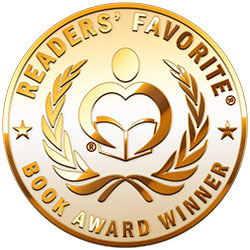 Reviewed by Stephanie Chapman for Readers' Favorite
M.S.P. Williams writes about his life growing up in Listen Mama. Manny writes letters in his journal that are directed at his mother. At 6 months of age, Manny was burned by a medical error that caused him to be disfigured. His mother settled the lawsuit for a mere $24,000 and then wrote to a news reporter who paid for Manny's reconstructive surgeries. As Manny grows up, his mother had "episodes" that eventually led to her diagnosis of schizophrenia. Manny was taught by his grandmother that he needed to take care of his siblings, and thus he started working to take care of his mother and five younger siblings. He vowed he would provide a better life for them.

Every entry that Williams entered into his journal was his reflection on how he felt he would never be able to escape from the mental prison he was trapped in. Listen Mama shows how much emotional turmoil children actually feel and what cultivates their self-worth as adults. I could see the evolution of Manny's insecurities. As a child that did not understand his mother's mental illness, his entries were filled with excuses to defend his mother. As he grew older, his inability to deal with the amount of stress was exhibited in angry entries on how his mother's refusal to take her medications cost him and his siblings. I was able to connect with Manny and could empathize with his mental anguish. This is a 5-star book that I recommend to high school-age readers and adults. M.S.P. Williams' book is a tale of what the public tries to turn a blind eye to - living in poverty where children are left to raise their younger siblings while their parent is in and out of mental health clinics. I found Manny finally deciding to follow "can't change yesterday, but you can definitely alter tomorrow" was the start of his true life.