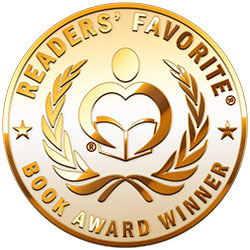 Reviewed by Valerie Rouse for Readers' Favorite
Little Miss History Travels to Ford's Theater by Barbara Ann Mojica is a delightful history textbook for young readers. It is colorfully illustrated and it delves into the background of Ford's Theater in the U.S.A. Originally, the theatre was a meeting place for the First Baptist Church of Washington in 1833. President John T. Ford later renovated the building into a theatre in 1861. It was called Ford's Anthenaeum. Unfortunately, it was burnt in 1862. After it was rebuilt and the Civil War was over, President Abraham Lincoln and his wife attended a play there. That same night, Jon Wilkes Booth assassinated President Lincoln at the theatre. The President died the following day on April 15, 1865. Many years later, the U.S. Government made the decision to reopen the Ford Theater and Petersen House where President Lincoln died as historic museums in 1932. According to author Barbara Mojica, there are presently three museums honoring President Lincoln's memory.

Little Miss History Travels to Ford's Theater is a very colourful textbook. It utilizes the figure of Ms. History with her fancy sunshades on almost every page. I love the beautiful illustrations that author Barbara Mojica included in her book. These illustrations really grab your attention. There are minimal words used in the entire book. The pictures are the central feature of this book. I love the clever way in which the author juxtaposes Ms. History in the scenarios. The contrast between the black and white and coloured backgrounds in some scenes is very appealing. I really appreciate the author's approach to this portrayal of historical facts. It is truly a fun way to learn about the past without even realizing that you are absorbing historical information. I also love the teaser at the end of the book introducing a forthcoming book. Even though I am an adult reader, I enjoyed reading this and I look forward to more from this author.