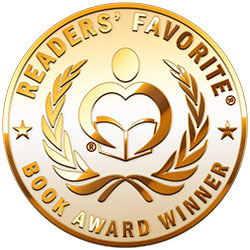 Reviewed by Anne Boiling for Readers' Favorite
The setting is 1938, Austria. Fear swelled throughout Europe as the darkness of Nazism spread. Fredl and Lizzi were a successful young Catholic couple. He was a jeweler and she was a dressmaker. They did not welcome Hitler's rule and knew they must leave Austria. They made the dangerous journey to France. Fredl was captured by Nazi followers and sent to a labor camp. Lizzi eluded capture and searched for her beloved husband. Numerous times Fredl was arrested; his health was poorand he wrestled with death.

To this day, I cannot understand why people followed a monster like Hitler. How could good people stand back and let the atrocities happen. I cried a lot reading Lizzi & Fredl. We need to be reminded of the terror, the cruelty, the torture and the deaths. We must never let this happen again.

Dr. William B. Stanford shares his parent's poignant story with readers. Mr. Stanford reminds readers of the atrocities Hitler rained upon Europe. This is also a tribute to the courageous people willing to die to help and hide others.