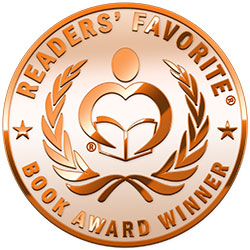 Reviewed by Emma Megan for Readers' Favorite
Looks Are Deceiving: A Will Christian Mystery by Bill VanPatten is a brilliant mystery novel about hate crimes. A forty-nine-year-old Latino gay man, Will Christian, discovers a dead body during a routine bike ride in late June. Will recently moved to Mañana to start a new career in writing and live near his sister. But instead of focusing on writing, he thinks of the dead boy he found. He can't help but learn more about the crime due to his insatiable curiosity and inability to let go of unsolved problems. After learning that the dead boy was Latino and gay, too, Will starts to wonder if it was a hate crime. However, right after finding the dead body, Will meets a potential boyfriend, then learns about another crime. Is Mañana a home to racists and are the crimes indeed hate crimes?

In Looks Are Deceiving, Bill VanPatten gives readers a little insight into the lives of racists to make them understand where the hatred might come from. This mystery novel with a side of romance is thoroughly absorbing and exhilaratingly well-written. The ending caught me off guard even though I tried guessing who the murderer was. Looks Are Deceiving is suspenseful and wildly creative with realistic characters that get under your skin. It delves into bullying and its lifelong impact, into racism, family dysfunctionality, dating apps, and LGBTQ stigma. It also delves into sibling bonds, friendship, love, and justice. Bill VanPatten delivers a compelling and simply unexpected story that reveals how psychopathic minds work. Fans of mystery crime novels will definitely love it.