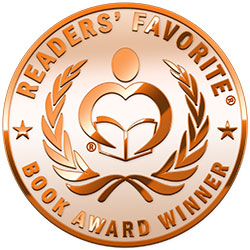 Reviewed by Fiona Ingram for Readers' Favorite
There are memoirs and there are love stories. "Looks Easy Enough-A Joyful Memoir of Overcoming Disease, Divorce and Disaster" is both and more. Scott Stevenson waited almost half his life to marry the right woman. He had his own architect firm in California. He met Susan when he was 46 years old. He knew he wanted to spend the rest of his life with her. They planned to retire and build their own home in the mountains above San Diego. It sounded ideal and easy. When it was discovered that Susan had breast cancer, their world changed, but not their love for each other. If anything, it grew stronger. Scott was sure she would beat this and live a long life. When his sister went through a devastating divorce, Susan and Scott were there to help her and the children. With the help of his family, they built their dream home, only to have it destroyed before their eyes in a firestorm. They had no insurance and their retirement fund was dwindling, but they still had each other. Though faced with adversity, they grow stronger. Love, faith and inspiration sustained them.

Occasionally, I find a book that really inspires me I must read it in one sitting. We all think that we have stress and problems in our lives until we look at life and problems through another person`s eyes and voice. This book is written in an easy conversational style. I felt that I was sitting down with Scott and Susan, enjoying a cup of coffee as they shared their story. This story is filled with hope, humor, and inspiration. It challenges the reader to face their own struggles with hope and courage. I recommend this book for men and women. It clearly demonstrates love and commitment between a man and his wife.