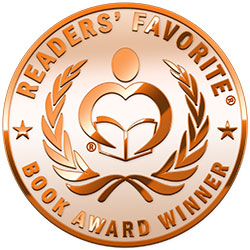 Reviewed by Amy Powers for Readers' Favorite
Love and Other Sins by Emilia Ares is perfect for a rainy day or a lazy Sunday -- just make sure you have a tissue handy. In this emotional tale, Mina and Oliver have lived extremely different lives, but their paths cross when they begin their senior year together at a new high school in Los Angeles. Mina and her mother have an amazingly close relationship, but that begins to change after she meets Oliver and attempts to assert her independence. Coming from a background of the foster system and abuse, Oliver has changed his identity and is determined to leave all that behind, but meeting Mina sends him in emotional directions he never imagined going. Despite all the warning signs, Oliver can't seem to stay away from Mina, and he may not be able to hide from his past forever.

Emilia Ares has presented us with a story that is impossible to put down. At the same time, I didn't want to finish it because then it would be over, and I wouldn't have Mina and Oliver by my side any longer. I loved their stories, and they were so realistically presented that I wanted to reach into the pages and slap them for their poor decisions and misunderstandings. I can't stress enough how powerfully emotional Love and Other Sins is, with a coming-of-age feel mixed with themes of romance, family, loneliness, and a dab of suspense that keeps the whole plot moving. Wrapped up with a shocking ending that is sure to mean a sequel is on its way, Mina and Oliver aren't finished with their story yet. I want to be the first in line for the next installment!