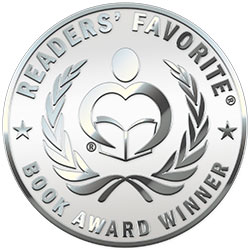 Reviewed by Jennifer Ibiam for Readers' Favorite
Love is What You Bake of It by Effie Kammenou is a contemporary romance novel. It focused on Kallyope, a Greek pastry chef from a big family. Kally wasn't popular with guys in her high school days, so she always looked down on herself in that department. A major heartbreak made it worse, and she closed her heart to love. Kally resigned herself to getting her romance fix from novels. However, a chance meeting brought Max, a small-town police officer, to her doorstep. Like a shadow, he started appearing everywhere she went, and sparks flew. Who would have thought he was Greek, a wish that Kally's father had for his daughter. Unfortunately, he had his secrets, which could make or mar their blossoming relationship.

Love is What You Bake of It by Effie Kammenou is the first installment in the Meraki series. The story is very engaging and easy to follow. I loved the plot because it had a strong family setting as the basis. It was realistic and relatable, especially for people who come from big families. I loved the pun intended in the title as it created a link to Kally's character. The characters were well developed, and the writing style was simple and clear. Yiayia was my most favorite character, and I hope she gets a book. Things are not always what they seem. We should be more patient but curious, so we don't endure unnecessary pain. This is a beautiful novel, and thank you for the recipes, Effie.