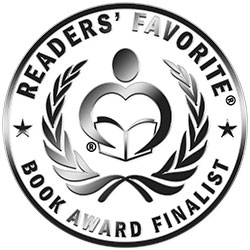 Reviewed by Arya Fomonyuy for Readers' Favorite
"School, career, and family: maybe they're all as important in life as breathing. But isn't living more than breathing in and out?" Love, Life, and Logic: A Literary Fiction by Uday Mukerji is a young man's odyssey to uncover the meaning of life, a story that unfolds through very beautiful settings, taking the reader through the Indian city of Goa, Singapore, and Central Europe. Growing up in Goa, young Rohan has a whole life in front of him. But what does he make of it? At the crossroads of life, he leaves his job and family and sets out to explore the world, seeking answers. Read on to discover his emotional pain, the lust, the love, the loss and, above all, his awakening.

This is a brilliant story that weaves the themes of love, friendship and life's ultimate meaning into a powerful plot that will have readers enthralled. Rohan is one of those characters that young readers can easily relate to. I enjoyed his portrait — a young and restless man, caught up in an emotional turmoil, unable to resist the pleasures of the world. There were moments when I felt irritated with him, moments when I wanted him to be more of a man than he is. For instance, he seems to be unusually weak in front of women. He could have taken the lead with Adeline, but he lacks the discipline that allows a man to be in control of his life. Nevertheless, the reader will love the way he develops throughout the story and the man he becomes at the end. The conflict is well developed at the emotional level. Love, Life, and Logic: A Literary Fiction is an emotionally charged story that explores crossroads questions that many young people live with; a wonderful read.