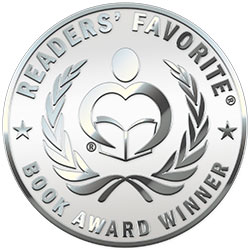 Reviewed by Stephanie Chapman for Readers' Favorite
Kerry Evelyn's Love on the Brain features Jane Porter Allen and Ryan Engstrom as they deal with grief, hope, and prayer for Noah's survival. Jane was still grieving over the loss of her husband Casey to cancer. Now her son Noah has a brain tumor. The failure to perform a biopsy had Ryan advising Jane to bring Noah to Austin. As a pediatric neurosurgeon, he could remove the tumor. Staying at Ryan's home opened the door for Ryan and Jane to take their friendship further. However, guilt over betraying Casey's memory made Jane feel conflicted about how she felt. Noah and Jane returned to Maine to wait six weeks before an elite team could perform the delicate surgery. Ryan was faced with a difficult decision. If the procedure was not successful, would Jane see him as a failure and end their complicated relationship? If Noah died, would she blame him?

Kerry Evelyn's portrayal of faith in God, grief, recovery, and hope in Love on the Brain is full of suspense. I kept holding my breath when Noah had to wait for answers. It brought tears to my eyes when Noah asked, "If you can't fix my head, I'm going to go to heaven to be with Daddy, right?" A five-year-old child facing a life-or-death situation would break anyone's heart. Jane had videos of Casey that she played at least four times a day, explaining why she was stuck in the past. The perspectives of Ryan and Jane transition effortlessly. The family support for Noah was endearing, and the prayers relayed the emotions felt in the hospital. The theme of processing grief by having faith in God's timing is present throughout. The supporting characters added to the plot and brought to light the vulnerabilities of Ryan and Jane. Love on the Brain will appeal to Christian readers who enjoy emotional romances full of hope.