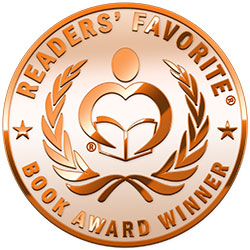 Reviewed by Brenda Casto for Readers' Favorite
Olivia's life felt like a never-ending cycle of pain. She had always wondered what might have been if she had been allowed to marry her first and only true love, Lucian. She was the daughter of a servant, and he was born into what would have been considered vampire aristocracy; his destiny had already been planned by his parents, and it didn't include Olivia. So instead, she wed Daughthton Gaspard, and had two sons, Kaden and Julian. Her marriage was less than ideal, and the cruelty and mistreatment was hard to bear. Fortunately for Olivia, her husband died five years ago; but the relationship with her children was tenuous at best, and she felt as if the only person who cared about her was Corrine Perot, who was like a sister to her. Olivia feels as if life isn't worth living anymore and decides to end it...not such an easy feat for a vampire, but she is taking a drug that will slowly poison her. She decides that before she dies she wants to make one last attempt at reconciliation with her sons, and when she gets a call from her son, Julian, saying that Kaden is out of control, she sees it as an opportunity to try and mend fences. When she learns that Kaden is accused of killing seven women, the vampire council, which is run by Lucian, wants to punish him with death. Will Olivia be able to prove to Lucian that her son is innocent before it's too late?

The author does an amazing job of pulling you into this story. The writing flows smoothly and is easy to follow. I easily felt empathy for Olivia. The mistreatment she dealt with at the hands of her husband haunted her, making her feel as if her life wasn't worth living. The only friend she felt she had was Corrine, whose zest for life really was quite opposite from Olivia. Corrine brings a bit of humor to the story. I enjoyed how the relationship between Olivia and Lucian mends. While there is romance, the author also gives us a mystery that kept me guessing right up until the end.

I would caution that there are a few adult situations in this story, but overall, I think anyone who enjoys vampire fiction with a twist should certainly pick up this book. I think the author has certainly hit a home run with the first book in her new series titled Misfits of the Lore, and I will certainly be watching for the next book in the series.