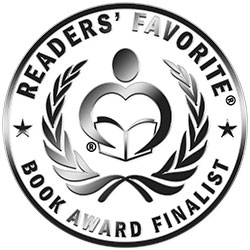 Reviewed by Jack Magnus for Readers' Favorite
Ludwika: A Polish Woman's Struggle To Survive In Nazi Germany is an historical novel written by Christoph Fischer. The author based this novel on the actual life and experiences of Ludwika Gierz. In the later part of 1939, Ludwika was 22 years old and the unwed mother of a five-year-old daughter, who followed her around constantly. Ludwika's parents had welcomed the child and been supportive of their daughter, but her father had left the town of Przedborow with the armed forces and hadn't been heard of since. While Ludwika still sang for the local children and delighted in their company, as they did in hers, she couldn't help but feel troubled at the increasingly fragile hold her family seemed to have on their farm and life. The wheat was almost past the time for harvesting, and she and her sister worked feverishly to harvest it by hand, but they did need help with moving it. They knew that a neighboring farmer had hidden his agricultural equipment, and Ludwika decided to break into the barn and commandeer a tractor. While she was riding it back to their farm, a German officer on a motorbike overtook her and ordered her off the road. Moments later, a convoy of German vehicles passed by. The two had exchanged names during that brief encounter, and Manfred would later come by the Gierz farm to meet with her, until finally he made a proposal for her to come and stay with him in Germany. It would be safer for her, and he promised to get her documentation attesting to her Germanic background. It was hard leaving her family, but, somehow, Ludwika believed it was her best chance to do something for all of them, and she took it.

Christoph Fischer's historical novel, Ludwika: A Polish Woman's Struggle To Survive In Nazi Germany, offers a little-known look into the impact the occupation of the Germans had on the lives of the Polish people during World War II. While I've read a great deal of historical literature focusing on that time, I still found much I hadn't known about that occupation and the difficulties the survivors faced in the aftermath of the war. I soon found myself wrapped up in Ludwika's story as she learned to survive in Berlin, where the mandatory letter P on her sleeve meant she'd always be considered an inferior, and her strength and resilience throughout those years of turmoil are inspirational. Fischer's tale is well written, and his characters are unforgettable, especially Ludwika's friend and mentor, Fritz, and Luca, the Italian-Dutch man who captured her heart. Ludwika: A Polish Woman's Struggle To Survive In Nazi Germany is most highly recommended.