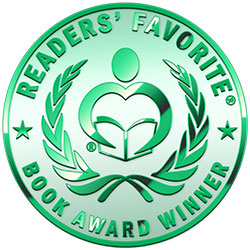 Reviewed by Trudi LoPreto for Readers' Favorite
While her father is a proud citizen of Rome, her mother believes in the Jewish faith and is allowed to teach and take Lydia to the temple.
Lydia's marriage is arranged when she is only fifteen to a man she does not love and at many times during the marriage doesn't even like. When her husband dies, Lydia's only choice is to return to her parents' home to live with her young daughter. Her father has a very successful business making beautiful purple cloth and hopes to leave the well established dye business to his son. His son is not at all interested in the smelly business of dying cloth, but prefers the life of a soldier. Lydia, therefore, becomes next in line to inherit the factory and shops. As time passes and her father dies, circumstances force Lydia and her mother to leave their home and relocate in Philippi. Lydia works behind the scenes to keep the business alive and flourishing. Lydia and her mother go the river to meet other believers and, while there, Paul, Silas and Luke approach the crowd and share with them the story of Jesus. The rest of the story is taken from the Bible, plus Lydia's trials and tribulations of daily life, perhaps imagined, perhaps very accurately shared concerning her mother, her daughter and grandson, Nikolas, the man she has come to love, and her new found religion.

Lydia, Woman of Philippi brings the word of God to life and adds a fictional side that made this book great. There is much in the book that quotes the scripture and verses of the Bible accurately and in the right context, but the best part is that it brought Lydia to life and made her a real person with a very real life. Lydia should be on the reading list of every Christian and Jew because author Diana Wallis Taylor has written a beautiful story dating back to the days of the Romans, Greeks and Paul's biblical journey. I highly recommend this book; it was both enjoyable and factual and well worth reading on both levels. Please do not pass Lydia, Woman of Philippi by.