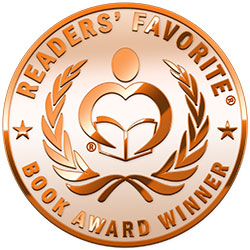 Reviewed by Lisa McCombs for Readers' Favorite
"Was Fate happy? No. It was not. Fate was only happy once it set me up and then ripped the carpet out from under my feet so that I fell flat on my face. I'm Tilly Lockhart, and this is my story." Thus begins Matilda's crazy transition from city career girl to barely resisting country gal. Upon receiving a phone call from stranger Gregory Blackburn the Third, she really has no other option but to return the call. According to Attorney Blackburn, Matilda is the sole beneficiary of her great-aunt's farm. Matilda is at her last dime after being forced to close her cupcake bakery. Down on her luck, not daring to request assistance from her parents in whose favor she is no longer comfortable, she accepts the challenge of residing on this unknown relative's property for twelve months in order to fully inherit the mysterious gift. As she grows accustomed to the inconveniences of country life, Matilda battles the suspicious attitudes of the townsfolk in order to succeed as mistress of Dun Roamin'.

Matilda's Wish by Beth Prentice is an expected treasure to this reviewer. With the perfect balance of humor, romance, and wicked commentary, this novel has opened my heart to more from Beth Prentice. With a well-edited pen, Matilda's Wish is sure to convert any reader to this fun story with its strong character development and tightly woven plot. As happy endings go, Matilda's Wish does not disappoint. Now a Beth Prentice fan, I am anxious to read more.