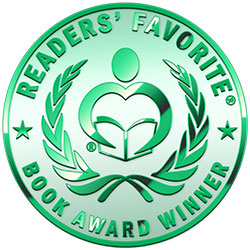 Reviewed by K.C. Finn for Readers' Favorite
Maz'hura is a work of fiction in the action, adventure, and science fiction subgenres and was penned by author Paul L. Centeno. It is presented in audiobook format with narration by Courtney Holly. The work forms Book One of the Twelve Dimensions series and introduces us to an incredible world where our protagonist, sorceress and captain Shirakaya, encounters a dangerous alien race that attacks her spacecraft. As Shira faces a personal crisis when her powers mysteriously wane, the stakes are raised elsewhere with the fate of not just her loved ones, but the entire universe hanging in the balance.

In terms of storyline and concept, author Paul L. Centeno delivers a sensational work of space opera which perfectly toes the line between science fiction and fantasy, offering a superb dose of adventure. The fantasy-style violence is not excessive, making the book suitable for older young adults as well as adult readers, and Shira's presentation and emotional journey are highly relatable and with enjoyable aspects. The worldbuilding was also a massive selling point for me, and it already has me intrigued to read more books set in this fantastic alternate universe.

As an audiobook, narrator Courtney Holly reads well with a crisp and evocative voice, whilst also delivering emotion and clear passion as she embodies every moment of Shira's struggles. The musical additions were atmospheric but not distracting and the overall editing and mastery were of very high quality, allowing for a vastly enjoyable listening experience. Overall, I would highly recommend Maz'hura to any space opera fan seeking a new series to devour. I can't wait for more.