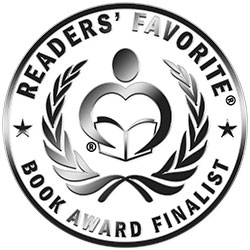 Reviewed by Jamie Michele for Readers' Favorite
Meat Cute: A Post-Apocalyptic Slice-Of-Life Romance Story by Brandon McCormick is a survival novelette that follows a young woman named Ellie and her counterpart, Desmond, as they navigate the end of the world, as we know it. Bunkered down alone in a nondescript cabin, Ellie follows a routine established in the aftermath of a power-grid-style failure that killed modern conveniences and any shred of moral compass that humanity had left. She is a sharpshooter, a gamer, and pretty darn sexy. Caught in her trap, literally, Ellie meets and treats Desmond, and the pair learns to survive with one another. Ellie learns to trust and share. Desmond learns to live a new life where his foot is replaced with a bathtub adornment and where truffle pigs are not valued for what they dig up. When their world is upended once again, settling down with each other somehow feels less comfortable than settling down with others.

Meat Cute is wonderfully witty and guarantees a smile from a reader the entire way through. Brandon McCormick writes with a strong blend of intelligent humor and a believable survivalist plot that packs a bigger punch than one would expect from a story this moderate in size. I liked Ellie but liked Desmond more. Ellie views the world through the scope of a gun and I totally get that as a young woman on her own in a place where people really only fall into the categories of desperate and/or dangerous, the half-full cup prospect doesn't come easily. She's pragmatic and has a shoot first, figure it out later approach. Desmond is fortunate to have been found when Ellie was displaying a rare flicker of caring. I like that Desmond is more open but equally dorky. Overall this is a fantastic story with an excellent message: The couple that raids together, stays together. Or something like that. Very highly recommended.