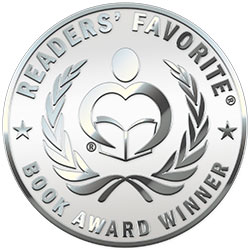 Reviewed by Ronél Steyn for Readers' Favorite
Most of us know the story of Medusa. She is the woman with snakes as hair who turns men to stone when they look into her eyes. She is killed by a hero, chosen by the gods, that uses the reflection of a shield to his advantage. Does anyone ever bother to ask how or why? With the gods of Olympus, anything is possible, so we assume she was born that way, mindlessly doing what she does best – killing. In Medusa by Rosie Hewlett, we have the monster's story from her own lips. Tired of the lies that have been told over the generations, Medusa herself reaches out from beyond to give us the truth - her truth that has been tainted and altered to fit in with a world of deception. Are you willing to listen? Are you willing to accept it?

Medusa by Rosie Hewlett offers a unique perspective on an ancient story. Connected with the fibers of myth, the author creates a very believable alternative to what has been passed down as truth through the centuries. Told from the perspective of Medusa herself, we have the opportunity to place ourselves in her position from the very start. This account is written in a very engaging manner that also includes dialogue, which in turn allows for this ancient Gorgon to be made real and relatable to every woman. With impeccable editing done on a marvelous rendition of this age-old myth, I can recommend this story to anyone with only a hint of interest in Greek mythology.