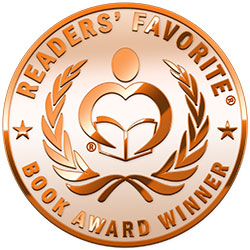 Reviewed by Vincent Dublado for Readers' Favorite
Who wants to live forever? This is the question that the husband and wife team of Jim and Stephanie Kroepfl explore in their YA novel, Merged. An elite group of scientists called the Darwinians wants to shatter the belief that we only live once, so they assemble six young men and women representing different fields in the Nobel Prize as experiments, where the Darwinians will transfer their consciousness through brain implantation. For good measure, they include art along with the other six disciplines in the hope of transferring the ability to create a kind of art that can alter the way society thinks. The selected teens called Nobels submit to the experiment with high hopes, even if the process encounters setbacks. The story revolves around three Nobels: Lake (chemistry), Orfyn (art), and Stryker (peace). The tension begins when Lake fails to fully merge with his Mentor.

This is a highly-absorbing story on the subject of mind-uploading. Jim and Stephanie Kroepfl do not stop at writing about teen issues but provide a subject broad in concept and philosophy effectively delivered in a manner that readers of all ages can understand. You might end up wanting a balanced character exploration of all the teen Nobels in this story, but do note that this is only the beginning of a series. Perhaps we will get to know the rest of them in the following volumes. Merge handles a thought-provoking subject that is now doing the rounds in the field of artificial intelligence and neuroscience, and for this alone, the book makes for a great page-turning experience.