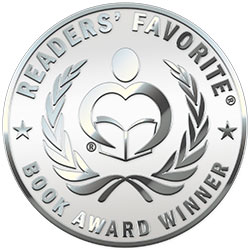 Reviewed by Emily-Jane Hills Orford for Readers' Favorite
Natasha's father has to go away for several months to work. Since Natasha doesn't have a mother, she has to stay with her grandfather, whom she calls Deda, in his small flat in the crime-infested town of Horridgrad. There's a lovely playground on the grounds near Deda's flat, but it's controlled by a group of bullies. Natasha is scared to go out to play. That is until Deda agrees to get her a puppy, whom she names Mishka. Scruffy initially with a big appetite, Mishka grows quickly, almost too quickly, becoming too big to share Natasha's bed. As Mishka grows, he learns to play, but since he's so big sometimes his play is misinterpreted to be aggressive. This turns out to be a good thing as Mishka soon becomes the town hero, standing up to the criminals that everyone else is so afraid to confront. What started out being a lengthy visit with her grandfather turns into an adventure that has everyone chuckling as Mishka takes on one bad person after another – until, the evil mayor makes a new law to ban Mishka, putting the overgrown puppy's life on the line.

Mike Maroney's young people's novel, Mishka, is a fun read. With a crime-fighting hero like Mishka, there are plenty of adventures: stopping a bank robbery, rescuing children who have fallen through the ice into the freezing water, and so much more. The plot develops with ease and excitement as Natasha and her friend, Max, and Mishka, of course, unknowingly help the frightened community of Horridgrad reclaim their rights and freedoms. It's a classic battle of good against evil and with Mishka at their side, of course, the good must be victorious. There are plenty of humorous episodes as Mishka tackles the bad guys and this adds additional sparkle to the story. But the question remains: is Mishka really a puppy?