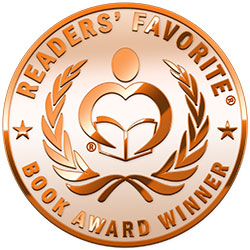 Reviewed by Tammy Ruggles for Readers' Favorite
Mission: Believe: Rise Again Warrior Series, Book 1 by Stacy Eaton is a moving novel about heart, grit, and resiliency. This realistic plot, told from the characters' points of view, centers on a wounded warrior named Shane Logan, whose new life mission is to look toward the future following the loss of both legs during the war. This is how he meets Dr. Lauren Falcone, whose job is to support wounded veterans in their adjustment to life post-war, post-injury. Shane has a lot of adjustments to make, a lot of emotional wounds to heal. When the two meet at his father's fundraiser, the possibility of romance arises. But Shane has issues surrounding his disability: The way others see him, and the anxiety/PTSD he carries. These two like-minded souls may have a chance at a real relationship if they could overcome their own baggage.

This novel is a treasure for recovering veterans, their families, and the general public. Especially for anyone dealing with a disability. But it isn't only the subject matter that's attractive. The book also succeeds as a novel because of how the author uses the elements of writing. The style is warm and honest, the characters interesting and complete, and the plot is compelling. The character of Shane is admirable, and you really care about his struggle and his goals. The doctor's character is intriguing too, as she lives with scars as well. At first, I expected an imbalance with these two characters, but once they put their heads and hearts together, I was convinced that it was a relationship that made sense and could work and it became much stronger than I'd anticipated. The dynamics of their roles and chemistry come off as genuine, and you will root for them to make it. Bobby's song toward the end is especially poignant. Pick up Mission: Believe: Rise Again Warrior Series, Book 1 by Stacy Eaton to discover why this is an award-winning novel.