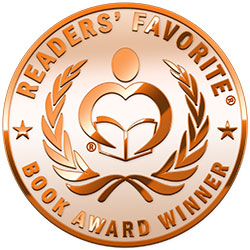 Reviewed by Rich Follett for Readers' Favorite
In this fast-paced modern world, one of the biggest challenges to finding inner peace is to find a place where the hustle and bustle stops and real solitude is possible – sadly, we live in a culture where, all too often, silence exists only to be filled and to be alone is interpreted as being inherently lonely. Small wonder then that acclaimed Los Angeles writer and time-lapse photographer Tom Lowe jumped at the chance to be an Artist in Residence at the Mojave National Preserve. During his fifteen-night sojourn, Lowe captured the 22 breathtaking moonlit photographs featured in Mojave Moonlight. These superb color images are accompanied by a fascinating personal narrative of tales from the journey, and notes from the field, about the conditions under which the extraordinary time-lapse effects were achieved. Their appeal is universal, and the vastness of the landscape, rendered authentically, is mind-expanding.

From the dazzling Milky Way to stark, oddly plaintive Joshua trees and inexplicably animate rock formations, Lowe's vistas evoke the unique solitude and infinite expanses of the Mojave Desert by moonlight. Stars streak and fall in mesmerizing patterns that seem to be the visual equivalent of whale song – ancient, mysterious, and humbling. The horizon glimmers with a kind of fey silvered enchantment; boulders and dunes gather to worship beneath heavens that seem to fold out upon themselves like some sort of divine three-dimensional pop-up book. The overall effect is pure magic. Mojave Moonlight by Tom Lowe is a rare and beautiful book that readers will return to many times.