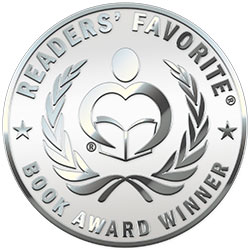 Reviewed by Lit Amri for Readers' Favorite
In Daniel Weisbeck's sci-fi biopunk thriller Moon Rising (The Upsilon Series, Book 1), a young girl is held captive in a basement and forced to live the life of someone she has never met by her captor. Her everyday existence is a nightmare until an unexpected savior gives her a chance at freedom. Now identified as Silon, she and Doctor Bobby Houndstooth, together with Charlie, the eccentric but brilliant bio-robotics engineer, and his dance-loving android, Nutt, have to face enemies who have agendas of their own. As she begins to understand more about herself and what she is capable of, Silon must find a way to protect her new family and be someone of her own choosing.

In a future where technology has greatly advanced, life-like, biological androids are widely developed and can be bought. Human morality is up against corporate greed, power, ambitions, and sinister intentions. The world-building is filled with details tied to the characters' individuation and motivations as the engaging narrative alternates between the first-person point of view of young Silon, the brilliant Bobby Houndstooth, and Charlie's android, Nutt. The first few chapters are not an easy read. A survivor who becomes a fighter and protector, Silon powers through a traumatic experience; her true capabilities start to take shape as Bobby and Nutt provide her with a sense of belonging and camaraderie. The characters' personal conflicts are coupled with controversial ethical sense when it comes to the subject of sentience. Bobby, better known as 'Teacher,' is worth rooting for in her determination to do right versus her responsibility toward her powerful employer. Moon Rising is an immersive story of morality and survival in a captivating but corrupt futuristic world, an excellent start to Daniel Weisbeck's Upsilon Series with a fast-paced plot and high-octane action.