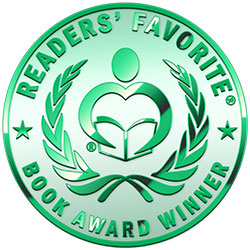 Reviewed by Rabia Tanveer for Readers' Favorite
Mothering with Courage: The Mindful Approach to Becoming a Mother Who Listens More, Worries Less, and Loves Deeply by Bonnie Compton is a self-help book that will help new mothers and even bring something new to the old pros. This book focuses on helping women feel confident and enjoy motherhood. I felt that this book had some pretty cool nuggets of wisdom that will help new mothers gain confidence, help them understand their needs and the needs of their child, and simply become a better mother.

What I loved about this book is that it does not just give you advice, cramming your mind with information that you don't have time to process. It also helps mothers by giving them exercises so that they can test, try out, and educate themselves to become better mothers and gain confidence. I think this gives women the opportunity to understand their strengths and start believing in them. They will learn to trust their instincts and build a bond with their children, which is how it should be. The material is helpful, comes down to the level of the reader, and gives sound advice without becoming overly informative.

This is not bang-bang-success advice as well. Mothers are encouraged to take their time, learn, adapt, and simply explore motherhood. I loved the fact that the book was written in a simple yet relevant style so that the reader can connect with it and grasp more. This is wholesome information that will allow young and new mothers to grow with their children, understand their needs, and at the same time learn that just a little courage can help them become a better mom.