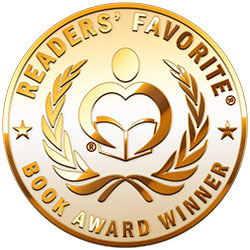 Reviewed by Liz Konkel for Readers' Favorite
Muddled Matrimonial Murder by Kim Davis is the sixth book in the Cupcake Catering Mystery series. Emory has been actively working as an unofficial wedding planner to ensure that her best friend Brad's wedding goes off without a hitch. A no-show groom at the engagement party she can handle. A dead body is a little more complicated. When Emory and Brad discover the body of his stalker at the wedding venue, the evidence is arranged to make Brad and his future husband appear guilty of murder. The mystery revolves around Brad and Gabe's wedding which immediately raises questions about Gabe not showing up at the party and establishing some tension between the two. She does not doubt that her friends are innocent but with the evidence stacked against them and secrets that give them a motive, her only choice is to once again play the role of a sleuth.

Kim Davis effectively utilizes the chaos of a wedding to create obstacles with a twist that include murder and a frame-up. The tension between the engaged couple adds some drama and friction to the plot which increases the mystery. The friendship between Emory and Brad is a highlight of the series and is her motivation to get involved in the investigation. She never wavers from being a loyal friend or from believing he's innocent. Their dynamic is everything you look for in cozy mysteries - charm, loyalty, and humor. Every scene between them makes the tone a little lighter, whether it's investigating a murder or dealing with the mayhem that comes with planning a wedding. The setting is described as a tourist destination with sun, sea, and golden sands. This creates a backdrop for Emory's investigations that feel as if she's living in paradise.

Emory has an assortment of complicated relationships such as with her mother who tried to interfere in her friendship. Her ex-husband also makes an appearance in the story. Other connections such as with her boyfriend Brian and her sister Vannie help to round out the account while also providing a variety of prominent side characters. Davis uses these supporting role players to create a well-rounded world. Through them, you're drawn into whatever mystery Emory has stumbled into. Cozy mystery lovers will want to check out this book. Charming, funny, and lighthearted, Muddled Matrimonial Murder serves as another clever installment in the series and delivers a compelling new mystery featuring your favorite characters.