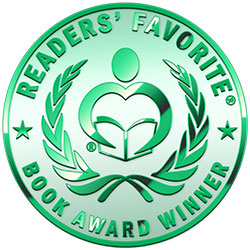 Reviewed by Christian Sia for Readers' Favorite
Murder at First Pitch is the first entry in the Ball Park Mysteries by Nicole Asselin and an enjoyable read for fans of murder mystery and baseball. Thirty-two-year-old Madeline Boucher loses her corporate job and goes to work for her family's baseball business. She is the face of the business as she works as Social Media Director. But when she discovers the body of someone linked to the team, someone she's witnessed arguing with her brother at the business function, she wants to be sure that her brother is not suspected of murder. Her brother gets arrested for the murder of Christopher Dailey, a former felon and baseball scout. Maddie wants the truth and freedom for her brother. But does she know her brother, and what if the crime was actually committed by him?

This novel is well-written for fans of baseball and mystery, a story with a strong female protagonist. Madeline is a sophisticated protagonist and it is interesting to watch her go through the dilemma, caught between the quest for truth and the love for her brother. The story is well-plotted and emotionally rich. The author does a great job of making readers guess what could happen next. The short chapters and the timely paragraph breaks augment the enjoyable reading experience and build up the drama that culminates in a strong denouement. Nicole Asselin has a gift for character and knows how to explore emotions in readers. The descriptions are terrific and create strong imagery. Murder at First Pitch is absorbing and deftly written for sports fans.