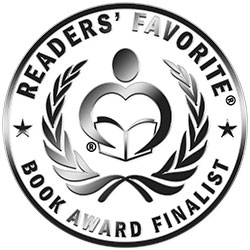 Reviewed by Melinda Hills for Readers' Favorite
Posie Parker rushes to the aid of an old friend, only to find him up to his neck in a murder case in Murder Offstage: A Posie Parker Mystery by L.B. Hathaway. Rufus, Lord Cardigeon, has fallen head over heels in love with an aspiring dancer. Out of the blue, Georgie flees as a man is shot dead in the lobby of the Ritz hotel and leaves Rufus to answer to the police. Fortunately, loyal to a fault, Posie is on the case to track down the priceless diamond Rufus's fiancée has run off with and to restore the family honor. Thankful for the work for her detective agency, Posie tracks down leads to a questionable theater, an underground nightclub, and even back to events during the Great War with Belgian entertainers. Despite the support of the police, Posie finds herself sinking deeper and deeper into an apparent crime ring that may be more than she is prepared to handle. Will her untiring quest for justice lead to a solution to this crime or will the hidden surprises Posie uncovers prove to be too dangerous for a young woman on her own against a ruthless villain?

Delightful, suspenseful and completely entertaining sum up Murder Offstage: A Posie Parker Mystery by L.B. Hathaway. With the backdrop of London society in 1921, the characters provide just the right mixture of personalities and abilities to carry out the intrigue and action that keep you turning the pages to see just what will happen next. Posie demonstrates plenty of quick thinking and tremendous bravery as she works with – and against – the London police to crack this case and save her friend from wrongful accusations. You can't help but love her and cheer her along, page after page. This is an excellent opening volume in what promises to be a terrific series along the lines of Agatha Christie's Miss Marple books.