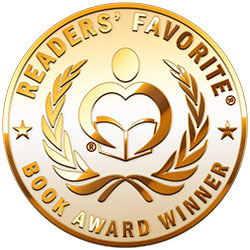 Reviewed by Lorena Sanqui for Readers' Favorite
Alex is still grieving from the loss of her father and she's hoping that going to college will help ease the pain a bit. College is going to be fun with her new roommate, Ellie, but Ellie is not who Alex expected her to be. Because it appears that Ellie is really Elijah and Alex's cousin, Jimmy, forgot to mention that one little fact when he gave Alex his old room. Alex can choose to get another place to reside in or she can just live in the moment and enjoy her stay with Elijah. Elijah also has baggage and he's trying very hard to spare Alex all the pain in his life. But the attraction between the two is undeniable and it will only be a matter of time before they both give in. Maybe Alex and Elijah will be the ones to help each other heal in My Clarity by M. Clarke.

My Clarity by M. Clarke is a romantic and kind of tragic story starring intense and complex characters. It was a little sad because of the back stories of the main characters and Alex and Elijah were both heartbroken at the start of the story. It was enjoyable to read how they developed and healed throughout the whole book with the support and comfort of each other and the friends they made along the way. There were good dynamics between the characters and the story flowed easily. The plot was engaging and the wait to see how the conflict would happen and how it would be resolved was exciting. The ending was lovely and the book is well written with the right amount of angst and emotions thrown in.