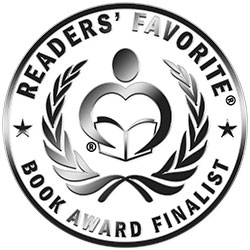 Reviewed by Viga Boland for Readers' Favorite
Sometimes a book comes along that is so outstanding that words fail a reviewer. My Crunchy Life by Mia Kerick is one of those books. A quick glance at the cover might lead you to think this is just a fun book for teens. But you'd be wrong. While My Crunchy Life is indeed aimed at young adults, and much of the time is delivered with humor, its focus is very serious and addresses a key contemporary, actually timeless social issue: gender identity. At the center of this delightful and beautiful story are Kale and Julian. Mia Kerick alternates the narration between these two teens. They are good kids with loving parents, but caught up in their own issues, though Julian at least has been able to be fully open with his mom. Julian has known since he was a child that he is a girl in a male body. He hates it, has confided fully in his mother, and with her endless support is transitioning to a woman.

Kale is all male but confused. Could he be gay? He feels attracted to Julian, but doesn't have a clue that Julian wants to be Julia. He avoids confronting his own issues by embracing different lifestyles: he tries to be a hippie, eat vegetarian only while his father serves up hot dogs and pulled pork, and has the hardest time being kind to his "brosin", Hubie, his brother/cousin who lives with Kale and his dad after a troubled earlier life with his own mother. Kale is constantly doing mental gymnastics as he tries to sort through all his problems. Another contemporary teen issue which both Julian and Kale face is bullying from the unkind mouths of their schoolmates. Kerick does a superb job of capturing that nastiness, and the heartache it causes the victims in a language teens understand. Teens will find themselves reading My Crunchy Life and wondering if Kerick knows them personally: it's that accurate. This is an author who sees deeply into the hearts and minds of people and is gifted at delivering all the accompanying emotions on paper.

Through incredibly witty plays on words, humour, and lots of empathy, Mia Kerick has written a book that is not just for young adults, but for parents who truly care about what their children might be struggling with, but are hesitant to discuss with anyone. My Crunchy Life opens doors to allow communication to begin. Kerick has written several books addressing important teen issues and won deserved awards for doing so. If these issues matter to you, this is an author you need to know about and whose books should be on your bucket list. Brilliant! I can't express how much I enjoyed this book.