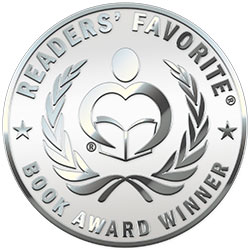 Reviewed by Anne Boling for Readers' Favorite
George-Ann has lived under her father's control all of her seventeen years. She is not allowed to socialize with friends. She was forced to live a life of perfect or at least what her father considered perfection. She had no identity other than the one her father had created for her. Then came the big announcement. Her father was dying. He had prostate cancer and had only a short time to live.

While his death was devastating; it also allowed George the opportunity to spread her wings. However, she found it almost impossible. She had no idea how to interact socially, how to be more than the robot her father had taught her to be. Her ability to speak her father's language perfectly was to her advantage in the international market. She has a passion for the children in China and fights for their rights. As she reminds her mother, she was a slave to her father and had no childhood.

Too often as parents we think we know what is best for our children. Most of the time our children rebel but Sam had such a strong hold on George's being that she ceased to exist. Even as a34 year old adult he had hold of her life.

My Father's Dream Wasn't My Own is an emotional read. This excellent book is well written and will touch the reader's heart. I could not lay it down. George-Ann came to life on the pages of this book. This is a must read.