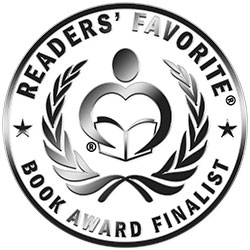 Reviewed by Mamta Madhavan for Readers' Favorite
Naupaka Blooming by J.L. Eck takes you through the life and story of a young woman on her path to self-discovery. Set against the backdrop of Hawaii, the story begins with Leilani who dislikes being the center of attention. Her father is the chief of the village, and on the night of the luau she glimpses a light eyed man who catches her attention. He is part of the hula dance and she is completely fascinated by him. Later that night, she goes for a swim and she runs into the handsome, light eyed man who introduces himself as Kanoa. Leilani's father is unhappy with her choice of man as Kanoa is a hula dancer. The story then shifts to modern islander Liz, who moves to Hawaii after inheriting her great-grandmother's house there. Liz runs into many things and people who take her back to her past life connections. Will she be able to break away from the losses of her past life and marry Aaron, the local man she meets in Hawaii?

The metaphor and myth of the Naupaka flower running through the plot are exotic, just like the Hawaiian folklore and culture depicted in the story. The connecting images drawn between past and present are intriguing and mysterious and make the story exciting. All the characters are well portrayed, making the story memorable for readers. The story has romance, drama, action, loss, and wonderful descriptions of Hawaiian culture that make it entertaining. The story is fast paced and the exotic setting and the exquisite references to the myth of the Naupaka flower make it an insightful read.