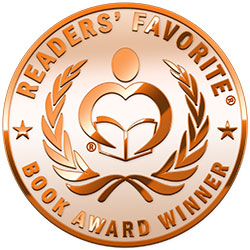 Reviewed by Randy B. Lichtman for Readers' Favorite
For anyone in sales looking to progress to the next level, Next Level Selling: The Definitive Guide to Closing High Dollar Deals by Tom Fedro has some excellent fundamental lessons worth reading. Though the book states "Next Level Selling", its lessons really are good for anyone selling to any level of business. The most valuable strategy explored in the book is known as PAM, a simple yet effective qualifying formula. Qualifying prospects is extremely important as it allows the salesperson to know the amount of time and effort to focus on with the prospect—or it may not even be a solid prospect.

In addition to discussing the PAM Qualification methodology and its practical use, the book is effective in covering many other important areas of the sales process: putting together an effective marketing program; the five sales personalities and how to manage them; and important infrastructure (including technology) which needs to be in place to support the sales efforts. Objections are often the symptom of the seven significant barriers a company could face and the book explores ways to deal effectively with them. In addition, common mistakes in selling are discussed and how to correct them. Finally, many companies do not properly investigate and know how to compete effectively with their competition and this book gives ways to research and plan strategies to beat them.

Next Level Selling: The Definitive Guide to Closing High Dollar Deals by Tom Fedro provides practical information supported by the use of actual case studies from his company to improve the efficiency of salespeople looking to increase the quality of their sales using the effective PAM qualification system. Excellent book for new and experienced salespeople! I am glad I had the opportunity to read and review it.