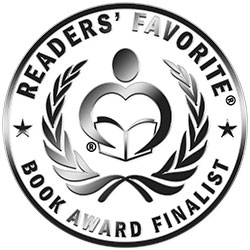 Reviewed by Mamta Madhavan for Readers' Favorite
Not A Nugget by Stephanie Dreyer is a delightful book that revolves around food. It helps both parents and children carefully look at the food they are eating. Each page has the answer to the question: where does the food we are eating come from? It's an interesting book that gives everyone an opportunity to look into their food habits. It also gives readers more information about the food they eat. The book is helpful in choosing alternative lifestyles and diets for readers who are keen on changing their diet. The fun facts about the animals used for food will also put a smile on the faces of young readers.

The book is interesting as it deals with a relevant topic. Parents and grandparents can use this as a bedtime storybook to read out to their kids and grandkids. It makes a good book for read aloud sessions in classrooms and school libraries too. The book is helpful to readers in making better choices in their daily diet and food habits. The options given to change their diet are also very useful to all those who are looking for a change in their food habits.

All the information about the habits of the animals we use for our food is indeed very exciting and informative. I am sure many of us are not aware that fish also communicate like humans and instead of words they gurgle, squeal, giggle and make other sounds. Read this book to learn more about the animals we eat.