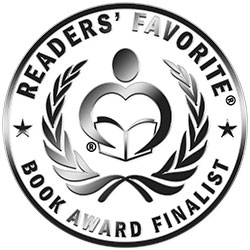 Reviewed by Romuald Dzemo for Readers' Favorite
Not Black and White: From the Very Windy City to 1600 Pennsylvania Avenue by G.A. Beller is a dramatic historical novel that explores the events leading up to the rise of a street politician who ultimately became the first African-American president, and how two state governors got imprisoned. The reader is suddenly thrown into a world of real politics, with the stabbings-in-the-back, the closed door meetings, the corruption, and the maneuvering that happens in political circles. Readers are introduced to a compelling cast of characters, drawn into the political world where the crooked become millionaires and the innocents are run over.

Not Black and White: From the Very Windy City to 1600 Pennsylvania Avenue does not read like fiction. It is a story that forces the reader to stare the day-to-day reality of American men and women in the face. Readers will love the historical references and how the author reminds them of important people in contemporary history. The writing is clinically polished, flawless, and lyrical. The reader is enticed with the beauty of the prose, which features excellent descriptions and insightful passages. The social and political commentaries are compelling and the reader is left in no doubt that this is a well-researched novel. G.A. Beller has the gift of character and plot, but what will surprise readers is the author's ability to make the setting come alive in their minds. This is a very engaging and entertaining story with powerful political undertones. It will entertain you and it will make you think about the American reality.