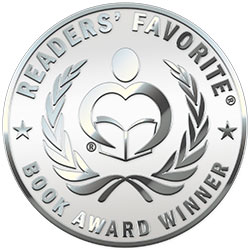 Reviewed by Anelynde Smit for Readers' Favorite
Not 'Him' or 'Her' by Michelle Mann is an insightful book describing the lives and experiences of people who are non-binary. In each chapter, the book tells a story about the different views on being a non-binary person, ranging from the parent's version to the kid's version of how to deal with it. This book tells us to accept it with an open mind. We read about agender people, genderqueer people, and bigender people. We should not fear the pronouns and we should not be dismayed by which clothes they chose to wear. Parents should understand that their child is scared to tell them and guides readers on how to deal with that apprehension. This book is a great resource to advise you on what to do and say. This book prepares you for certain situations and talks you should have with your child. Of course, they are going to deal with bullying, confusion about bathroom use, and what pronouns they can use, and this book covers all those problems and more.

Not 'Him' or 'Her' by Michelle Mann is a bright spark in the darkness about non-binary people. The stories show incredible bravery on behalf of all those involved and give a true insight into the minds and lives of those who are non-binary. There are general do's and do not's that are helpful, while there are things that you should not say in the case of a non-binary conversation. This guide helps you to talk to other people and your child and encourages an open discussion about it. Some subjects are sensitive like which bathrooms to use and the fact that self-harm is one of the most often used forms of coping for a non-binary child. I highly recommend this book to anyone who is dealing with a non-binary child or adult. This book is not just for kids but also a lesson for adults going through the process. I found this book to be most helpful and wish other people luck in their journey to this strange new world - one of hope and understanding.