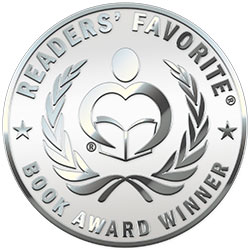 Reviewed by Amy Raines for Readers' Favorite
October Eclipse by F.J. Blooding introduces October, whose ability to connect with tarot cards allows her to see people and their intentions more clearly. At the senator's office, she is offered an opportunity that she knows she should refuse. With her emotions pulling her toward the Valkyrie she should avoid, October embarks on a journey that will more than likely lead to another war. A war just like the last one that they lost. With paras being hunted with new and improved weapons, can Ryder and the assistance of the senator help her make the world a safer place for those that have paranormal abilities like her? Would they be able to stop those in charge from destroying the population, or will they all wind up dead or used for something much worse?

October Eclipse by F.J. Blooding is an interesting and suspenseful story that leads the reader through a world that is doing its best to get rid of or capture anyone with supernatural abilities. These gifted characters and their ability to see the things that others cannot make them a threat to normal society. The gifts range from connecting with tarot cards and reading the intentions of others to seeing small bursts of information. This keeps the paras searching for ways to move around undetected by the new and improved wands that give away their abilities. I loved the suspense in this story, and recommend it to anyone who enjoys a fantasy that keeps them wondering what will happen next. I look forward to the next book in the October Sky series.