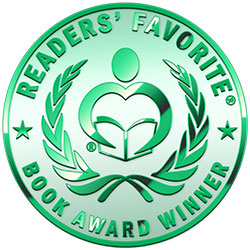 Reviewed by Gordon D. Durich for Readers' Favorite
It's beginning to look a lot like Christmas. In this case, "Tree Day." In Terry Overton's highly imaginative book, Oddball Ornaments: The Story of Christmas, iconic Christmas ornaments such as a nutcracker and an angel are used to tell the story of the First Christmas. With animated Christmas decorations as characters, Overton weaves in poignant messages about the festive season. Grandma's role in the tale and Grandpa's place balance the more fanciful and fun narrative. Human and the inanimate interplay in the story tell how the decorations prepare for their places, amidst wondering about the usual smell of turkey and cookies. Led by Nutcracker, the ornaments are on a quest to tell the meaning of the season, despite the uncertainty they sense.

I love that Oddball Ornaments includes a spiritual base, with an underpinning of scriptural truth. Cleverly conceived and developed, Terry Overton uses her background in psychology and education to write a meaningful story. Enchanting illustrations enhance the storyline and we watch as Red Ball, Ballerina, and others are brought to life on the pages. I believe Overton's delightful book is suitable for children but also it will be appreciated by adults. Learning about prayer and what it means to go to heaven are subtly woven into the plot. The notion of being different is another very important theme in this book. I would read it to children and share it with adults who are open-minded and enjoy a good romp.