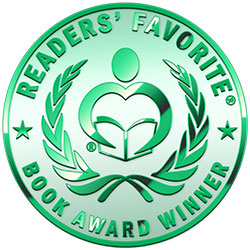 Reviewed by Liz Konkel for Readers' Favorite
Of Heart and Stone by Jesikah Sundin is the second book in the Ealdspell Cycle series. Deep in the dwarven mines, Eirwen Blackvein can be found. The mines have kept Eirwen safe since she was found as a baby without a heart. Eirwen has a destiny that prophesied her saving the kingdom from war but she has no intention of being a princess. Her heart was crushed when she was born but now she possesses a heart made of the coveted stone used to power machines of war. She doesn't care about the agenda of the king or queen, only about the dwarves that have become her family and the threat to their lives. She will do whatever it takes to keep them safe, even if it means taking on Florian, the son of the king. When she's drawn into the war of two kingdoms, Eirwen must turn to her enemy for help, which could put her on the path of fulfilling a prophecy. As the queen's true intentions come to light, she'll have to fight to protect her heart of stone before it breaks.

Jesikah Sundin sets the tone of this fairy tale world through Eirwen's voice and layers to the world reminiscent of World War II with an assortment of well-rounded characters. The setting blends a retelling of Snow White with Norse and German elements enriched by an aesthetic that feels strongly dieselpunk with ceremonial bowls of blood with nanotechnology, a shockwave bomb, and a world filled with dwarves, knockers, elves, and magic. Sundin twists the love story of a princess and prince with the chemistry drawn from an enemies-to-lovers plot. The story has poignant scenic descriptions and stunning visual illustrations on the pages that feel like you're stepping into a fairy tale. The book includes a fantasy lover's dream collection with a map, a list of pronunciations, mining terms, glossary, and historical notes. The story weaves between Eirwen and Florian, creating two journeys that follow female empowerment and breaking the mold of toxic masculinity. This magical story has amazing three-dimensional characters that embody female empowerment, breaking the glass ceiling, and calling out toxic masculinity through the retelling of a classic fairy tale. Sundin delivers a spell-binding adventure that is truly original and unique and weaves in a love story.