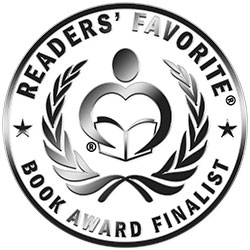 Reviewed by Jessica Barbosa for Readers' Favorite
"Omma can do it!" is Ronan's favorite phrase whenever he is in someone else's care. Whether he is being tucked into bed, being sung a lullaby, served food, or helped in stacking up blocks perfectly straight, in Ronan's eyes, no one can do it better than his omma! Ronan calls his mother "omma," a Korean version of mommy, and to him, there is no one more amazing than her! She always knows what Ronan needs most and he knows that no matter what happens, she will always be there to help him. Read more in Omma Can Do It by Allison Park Brown.

Omma Can Do It by Allison Park Brown shows me the sacrifices a loving mother makes for her child and how the love of her child makes her feel that every trial she goes through is worth it. Omma is a very hardworking and considerate woman who always has the best interests of her child at heart. In this heartwarming story that showcases the love of a mother and child, I got a glimpse of a mother's daily struggles as she cares for the child she loves. Ronan is observant and is grateful and aware of how his mother has always done the best for him. Although he does not see the constant practice and deep planning his mother does to get everything perfect, he still appreciates everything she has done for him. His love for his mother and his mother's dedication to giving him the best is what warms my heart the most.

Another thing I like about this book is that the illustrations are done in light colors to match the story's lighthearted tone. In its simplicity, it successfully conveys the emotions of its characters. Overall, the written story and the drawn illustrations convey appreciation for the hardworking and loving Omma who always tries her best for the one she loves. The trials Omma has gone through and the sacrifices she makes in the story teach me the importance of a mother's love. I feel it would encourage and warm the hearts of other readers who are like Omma as well.