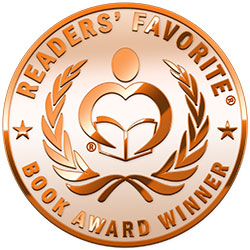 Reviewed by Christian Sia for Readers' Favorite
On the Count of Three is the seventh book in the Brandon Fisher FBI series by Carolyn Arnold, a disturbing, psychologically strong, and emotionally rich thriller that will put readers on the edge of their seats. FBI Special Agent Brandon Fisher and his team are working together with Detective Kelly Marsh to uncover the whereabouts of a missing woman. She is believed to have been taken by a serial killer. The obvious connection between this case and other cold cases is the fact that the victims have had to serve time for vehicular homicide related to driving under the influence. Each has disappeared after their release. In a case involving a cunning serial killer, can the detectives beat personal prejudice and outsmart the killer?

There is a lot at stake in this fast-paced, engrossing thriller. The author succeeds in grabbing the attention of the reader from the onset and keeps it riveted until the explosive denouement. The narration is excellent, featuring timely paragraph breaks that reinforce the strength of the drama in the story. I enjoyed the conflict between the characters, the doubts, the differences in opinions that allow these characters to evolve through the story. The plot is cunningly done, with twists and turns that readers will want to follow. On the Count of Three is exciting, a read filled with thrills. Carolyn Arnold makes sure the reader gets no moment of respite from the dynamic action that punctuates the narrative. A real page-turner.