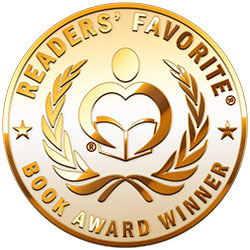 Reviewed by Lois Henderson for Readers' Favorite
Once a Girl, Always a Boy: A Family Memoir of a Transgender Journey by Jo Ivester tells of her son's journey from being a young female (at least in outward appearance) towards being a young male, not only in sense of self but also in physical form. The book is based, at least to some extent, on Jeremy's (formerly Emily's) own video journals. Emily's progression from identifying as a tomboy in her childhood to self-realization as Jeremy as a young adult is engrossing, especially as related by the various members of the family that were most intimately involved in the process, namely Jo, Jeremy, Jenn (Jeremy's big brother Ben's girlfriend), Jon (Jo's husband) and Sammy (Jeremy's younger brother). The emotional involvement of all family members in Emily's transitioning towards both outward and inward manifestation as a male is shown to be a key element in the family's coming to terms with the situation.

The multiple perspectives of Jo Ivester's Once a Girl, Always a Boy are intriguing. To hear the story from so many different angles enabled me to identify with each character in turn as the narrative unfolded, with it encouraging me, I felt, to adopt a non-judgmental approach to the whole that would not have been as easy to do if Jo had narrated the tale from her own perspective alone. The open-mindedness of the entire Ivester family is phenomenal, with no one condemning Jeremy's approach to life from the very start. The truly heart-warming and admirable effort made by all is an inspiring one, with the book having phenomenal importance for the LGBTQ market as a whole.

The sound quality of this audiobook was very fine, and since it is voiced by those who experienced and witnessed the journey up close and personal, this impressed me with the raw emotion, authenticity, and realness of the situation. I loved the warmth and kindness that exudes in the timbres of the different voices. At times, I felt as though I were a family counselor sitting in on a group therapy session. Once a Girl, Always a Boy: A Family Memoir of a Transgender Journey is such an outstanding audiobook that even if you have already acquired the print version, I would encourage you to get the audiobook as well.