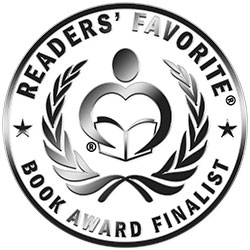 Reviewed by Arya Fomonyuy for Readers' Favorite
Once-Other by Lawrence M. Nysschens is a compelling blend of fantasy and sci-fi with a lot of symbolism, a story that vividly depicts the author's creativity and ingenuity, from the quirky names of places and characters, to the unique voice, to the plot and setting. Set against the backdrop of a barren desert, the story features Once-Other, a citizen of Here-Born and a soldier, a man who is relentlessly tortured in many ways by his ex-wife. Besides the physical torments he must endure, he suffers the loss of the one thing he loves the most. He must look deeper inside himself to find the skills required to free himself and his people, but he must first overcome his fear.

I loved the concept behind this story, the symbolism, the powerful themes that come across neatly through the writing — freedom, love, personal growth, the power of the mind and romance. The writing is excellent and the author composes his sentences in a way that forces the reader to keep on reading. The pacing felt slow at the beginning, but increased fairly quickly. Once-Other is a multifaceted character that many readers can connect with. The conflict is built around his relationship with his ex-wife, which could be read in a very symbolic light. Lawrence M. Nysschens paints an interesting setting with great descriptive prose. For anyone who has been through a desert, this book comes with the many lessons that it communicates, and one of the things I loved about the desert in this book is that it isn't a place of death, but of growth, of self-discovery. This is a story with relevant lessons and a lot of entertainment for readers.