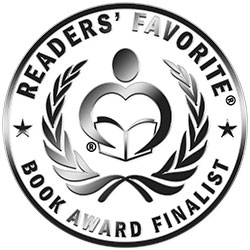 Reviewed by Lit Amri for Readers' Favorite
Authors Jenna Elizabeth Johnson, Anthea Sharp, Alexia Purdy, Yasmine Galenorn, and many more contributed their skills in Once Upon A Kiss: 17 Romantic Faerie Tales (Once Upon Series, Book 2). The anthology starts with The Glass Mountain by Alethea Kontis, a retelling of the Brothers Grimm's Old Rinkrank. This is followed by The Bakers Grimm by Hailey Edwards, a fittingly 'sweet' and funny story about two rival bakery shops which I truly enjoyed. To me, it is more like an original story than a tale inspired by a classic. Kate Danley spins her own version of the classic Greek myth in Galatea and Pygmalion. The title reflects the reverse roles in the story, where Galatea is the sculptor who fell in love with a statue that she had carved.

Cinderella, Beauty and the Beast, Alice in Wonderland, The Little Mermaid, The Frog Prince-there's something for everyone in Once Upon A Kiss. The different spins by different authors let readers see the classic tales from another writer's imaginative perspective. I also enjoyed the author's notes at the end of each chapter. Some restated the tales with unexpected brazen wit-such as Debra Dunbar's Rumpelimpskin-which is also my favorite. On the other hand, certain modernized versions and their plot twists might not be some readers' cup of tea. Still, I find them quite refreshing, and there's a good balance between the originals and the revised versions. Overall, this is an enjoyable read and a solid sequel for the series.