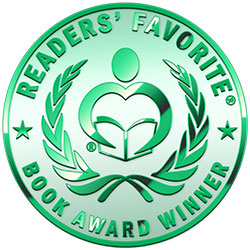 Reviewed by Michelle Randall for Readers' Favorite
He was six years old when she was born, and even though he was a servant's child, he was devoted to Madeline. Nate was her protector, her friend, her confidant and he loved her. He would do anything to protect her, and he did so all of his life, but when her father, Lord John, decides it's time for Madeline to marry at age 18, it almost kills Nate. It becomes even harder when Lord John sends Nate and two other knights with Madeline to her new home, but unbeknownst to them at the time, that is the best thing he could have done as treachery awaits them both. Overruled by Fate is the story of two people, Madeline and Nate, born to different classes, but raised together and who fall completely in love with each other. Yet at the same time they know that their differences in class mean that they cannot be together and they are determined to make the best of the situations they are presented with.

Overruled by Fate is set in the historical period when the classes are truly separate and moving between them is not done. Author Leila Snow created a multi-layered story that has depth and emotion. The story builds on the relationship of the two main characters, but many others are pulled into the plot. Madeline has a true heart of gold for those around her, and when she sees that a maid cares for another servant, she puts them together and allows them that happiness. She is not the cold and callous daughter of the Lord, but at the same time she is slightly naïve in a lot of her outlook. She still believes in true love and that it can win over everything else. Author Leila Snow has given readers a valid look into the time period of this story, but at the same time broken a number of the ideals of the time. There is some sex and violence, but it is reasonably clean, enough so that I would recommend it to any reader.