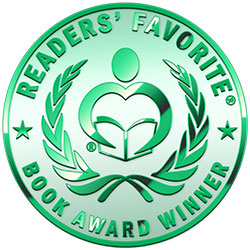 Reviewed by Tracy Young for Readers' Favorite
September 9, 1989 in Cedarwood saw a remarkable event in the natal department of the General Hospital. Two sets of twins were born to the McCallister family and the Pascucci family respectively. Ian and Evan McCallister and Rainne and Rio Pascucci were destined to be a part of each other's lives due to the circumstances of their births, and so it seemed to be for the first nineteen years of their adolescence. Paradise by the Dashboard Light by Kathryn R. Biel is the story of what happens to them when a terrible secret rips their lives apart. Ten years after the events that destroyed their friendship, Ian and Rio meet up in Boston and discover they have a connection that is hard to ignore. Despite their sizzling chemistry, there is still a deep dark secret that threatens to keep them from fulfilling their destiny to be together despite the obstacles in their paths. Can their past be overcome, or will they face the future without each other?

This is a great read, a love story that will have you hooked until the very last page. Kathryn R. Biel has created characters that are complex, passionate and stubborn, and they will make you want to bang their heads together! They face the sort of obstacles that we have all encountered in our relationships, and she has also explored family issues that impact on the main characters. Paradise by the Dashboard Light is an emotionally charged story of love and passion, with a healthy dollop of lust thrown in for good measure! It is also a chance to examine the relationships between twin siblings and the connection they share. Rio and Ian have a rocky road to travel if they want to be together and the journey is a thrilling one. I recommend you take it with them!