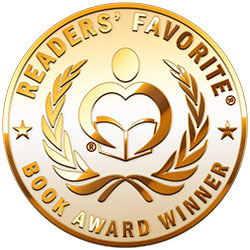 Reviewed by Grace Ruhara for Readers' Favorite
Pebbles and the Biggest Number by Joey Benun is a children's book full of fun facts and new vocabulary to enjoy. Pebbles, the butterfly, is curious to learn about the biggest number in existence apart from the usual small numbers such as tens, hundreds, and thousands he knows. He sets off on a quest to find out what that number is from his friends, such as Mr. Camel, Ms. Eel, Mr. Dog, and Ms. Butterfly. On his way, each subsequent friend educates him on a new and even bigger number than the previous friend, as they equate the number from something in their surroundings, such as Mr. Frog saying the biggest number that he knows is three trillion since that is the number of trees growing on earth.

Joey Benun has used brightly colored illustrations that capture children's attention and attract their curiosity to discover his message. The images also summarize this book's message in a graphical manner, which children can easily recall. There is a glossary of words with definitions of terms learned from each friend Pebbles visits. The words include atom, hurricane, avalanche, and septillion, which children of younger ages may not be familiar with. These words help build the child's vocabulary in speech and writing to communicate effectively. Benun has included fun facts about the environment children will enjoy learning on each page. I recommend Pebbles and the Biggest Number to young readers as it will give them incredible information about their surroundings.