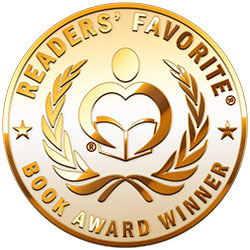 Reviewed by Lit Amri for Readers' Favorite
The Phantom of New York: Volume One - Peter and the Crown by A.L. Janney is a story about 12-year-old Peter Ambrosia who moved into a second-floor apartment of the Crown Hotel in New York with his family. His father is an accountant who discovered illegal activities of 'The Client'. The move to the hotel is for their safety, and they change the family name to Constantine. Even though Peter understands their situation, he's heartbroken and misses his life in New Jersey. On his fourth day at the Crown, Peter meets his neighbor, Joey, who shows him around the Crown. From that point on, Peter finds out that the hotel is not such a dull place to live at all, especially when there is a free ice cream bar, and a friendly ghost on the tenth floor.

The Crown is not just a hotel. With imagination, it's a place of adventure. The concept of the story is well developed into a solid premise. Like a paean to individuality, the characters are well-fleshed out with colorful qualities, and the wonderful illustrations certainly accentuate the highlights of the story. I like the familiar but compelling life lessons that Manos instilled in his son, and Jovanna is a typical worrywart, but otherwise a kind and loving mother. Ever since he moved into the Crown, Peter's character is further shaped by his experiences as a hotel resident. In chapter three, The Park and the Princess, it's a first, sweet chivalrous moment for Peter when he comes to the aid of Caroline Crawford by standing up to bullies and retrieving her hat from a tree. A.L. Janney deftly puts a fresh spin on familiar themes, and The Phantom of New York is a series that I hope every young boy will read.