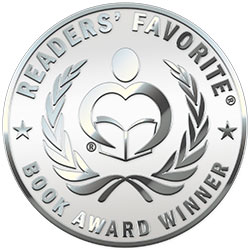 Reviewed by Anne-Marie Reynolds for Readers' Favorite
Pretty Little Girls by Jenifer Ruff is an Agent Victoria Heslin thriller. A prep school girl has disappeared and the investigation is about to lay bare secrets the family wanted to be kept hidden, secrets that will shock everyone. Victoria Heslin, FBI agent, joins the local police in the investigation but the more they dig, the more secrets they uncover and the mystery just gets deeper. The parents don't seem to want to help and the authorities don't want Victoria's help – why not? As she digs into the mystery, a sex-trafficking ring is uncovered and she needs help. She and Agent Dante Riviera need to go rogue to get the girls out but can they do it in time? And where does her family fit into the operation?

Pretty Little Girls (Agent Victoria Heslin) by Jenifer Ruff is a compelling story. The subject is one that we hear so much about these days and Ruff has dealt with it in a compassionate yet tasteful and real way. This is a page-turner, grabbing you from the first and not letting you go until the very end. It is an exciting story with plenty of twists and turns that just keep you hanging on and guessing. The main characters are exciting, with their development continuing from the first book in the series but with sufficient detail that, if you read this as a standalone, you will understand them and you will find them easy to relate to. The subject is an eye-opener and the writing is descriptive enough to give you the picture without being graphic. A heart-breaking story, for sure, but a guaranteed thrilling, 'edge of your seat' story that you won't easily put down.