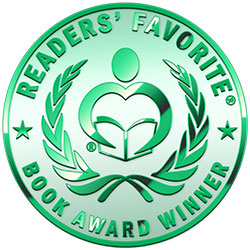 Reviewed by Rabia Tanveer for Readers' Favorite
Gage McAllister is the oldest vampire in The Lost Boys Rock Band. He tries his best to protect his bandmates, show them they are worth the hard work, and tries his best to stay away from Acelynn, even if his whole being craves her. Years ago, she saved him, but there is something about her that reminds him of his past lover who died centuries ago. Scared of the heartache, he does what he thinks is best and keeps a healthy distance from her. However, there is something between them that keeps pulling them together and Gage's desire to protect Acelynn gets stronger by the day. Can they find a way to be together, minus the heartache? Or are they destined to lose each other before they can properly love each other?

Protected by a Vampire is the fifth book in the Immortal Hearts of San Francisco Series by Susan M Griscom. Sizzling and seductive, the novel offers the perfect balance between a great plot and good times. Gage is such a cool character; he is sharp, attractive, intelligent and ready to take action. However, what I loved most about him was the fact that he didn't shy away from his flaws and faults. He knew what he was doing wrong; he understood it and that made him attractive to me. Acelynn is just as sharp and intelligent, but she is less ruled by her emotions. She is more assertive of the two, which makes them a very complementary couple. The narrative was great and it flowed smoothly. I liked the descriptions a lot; they made the story more vivid and enjoyable. The author portrayed the relationship between the protagonists beautifully while also keeping the momentum and the mystery alive. Needless to say, a splendid romance!