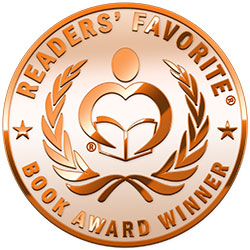 Reviewed by Rabia Tanveer for Readers' Favorite
Psycho Shifters: An Enemies-To-Lovers Romance is the first book in Cruel Shifterverse by Jasmine Mas - a paranormal romance with a twist. This is a reverse-harem novel written for adult audiences. The story follows Sadie, a young alpha in a world where women are never alphas. Done living under the thumb of other people, she decided to join three other alphas and train for the war against the Fae Queen. Living with three men is difficult, but living with three men who despised her for being who she was is impossible. These 6.5 feet hulking men were tough nuts to break, but Sadie didn't come this far to just cave in. They think she is not worthy, but they haven't seen her shifter form yet, and once they do, they will know they are messing with the wrong alpha.

The setting of Psycho Shifters is fantastic and so is the worldbuilding. I have read plenty of omegaverse novels and this one is unique. I love how resistant and resilient Sadie is. She wants to appear stronger than she is, but she is often surprised by her actual strength. She has PTSD because of Dick (aptly named) yet Sadie is determined to move forward and live a better life than before. Cobra, Jax, and Ascher are rude, jerks, and absolute menaces. I have to be honest; I didn't like any of them particularly because they are the perfect definition of "big, burly, and brute." However, after reading till the end and that final scene, I believe Jasmine Mas made them this way to leave room for growth and development in future novels. Can't wait to see what happens next!