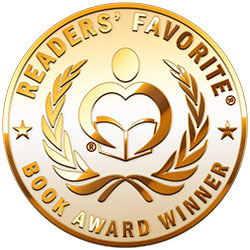 Reviewed by Carolina Restrepo for Readers' Favorite
Purple Bananas is the raw and real memoir of Jason Webber's life as an adopted child placed in a dysfunctional religious family. His story goes through his childhood, adolescence, adulthood, and parenthood and just how much the legendary Prince changed and saved his life on multiple occasions. His life was not an easy one as growing up in the 80s was not as easy as one may think; he tells the real side of undiagnosed illnesses while growing up in a family where therapy was not discussed. Prince is talked about as if he was a god for some and for others, a devil. This memoir is a full-blown account of how much music can help when there is no one else to lean on.

After reading Purple Bananas, I feel as if I have known Prince and Jason for years on end. Being a music enthusiast, I have had my fair share of relying on music when confronted with tough situations. I guess I never knew that it could go as far as an almost 40-year long companionship, which in the end was the thing that helped Jason continue his complicated life. It is incredibly well written, in such a way that the reader feels that Jason is directly speaking to them, sharing the best and worst moments of his life. Overall, this memoir helps readers go out of the fantasy world and come back to reality and take a second look at what music can do for humans. Purple Bananas is 100% recommended for music lovers.