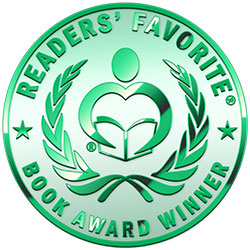 Reviewed by Maria Victoria Beltran for Readers' Favorite
Quest for Eternal Sunshine: A Holocaust Survivor's Journey from Darkness to Light by Mendek Rubin and Myra Goodman is an inspiring memoir about the human will to survive. Mendek Rubin immigrated to America in 1946 at the age of 21. He had survived three years in Nazi slave labor concentration camps and had lost his parents and four siblings. Armed only with a sixth-grade education and not speaking one word of English, he had to rely on his brilliant and creative mind. Forty years later, his inventions revolutionized the jewelry and packaged salad industries. Even more impressive, he figured out creative methods to heal his emotional pain and achieved the ever-elusive peace of mind.

Myra Goodman's Quest For Eternal Sunshine is the story of a remarkable human being who survived one of the most horrendous events in human history, the Holocaust. What makes this story remarkable is that it is pieced together from his own unfinished manuscript that revealed his innermost thoughts. Unraveling in a little town in Poland called Jaworzno, it is a trip back to 1920s Europe where a prosperous Jewish family thrived and the little boy Mendek grows up in a loving family. World events will eventually turn his world upside down and his quest for eternal sunshine will begin. Myra Goodman writes without too much fanfare and the result is a story that truly inspires without trying hard to do so and this is what makes the book a remarkable read.